Vinyl Siding Price – NJ New House Construction
Contractor Cost for Certainteed Clapboard Installation
Livingston, Essex County, New Jersey 07039?
Videos of the siding project
Detailed information and more
Quote and Details for Siding Project
Several factors homeowner needed addressed before installation
Should exterior installation be installed or just tyvek paper
How should the windows be designed
Could we install vinyl siding on a freezing day
We started this project in January 2014 and it was freezing. If any part of our skin was exposed and not covered, it felt like a bee stung us. As you see, vinyl siding can be installed in the cold winter days. However, it will take a little longer because we have to be extra careful with the material.
Job Description - 3500 Square Feet Vinyl Siding Installation
Install vinyl soffit, aluminum fascia and capping for all windows and doors
Install Certainteed vinyl clapboard siding
Clean worksite and remove all debris
Only install tyvek paper
Custom PVC trim work on front porch
---
This was basic siding package. The only extra work was a custom window casement for only the front windows.
3500 Square feet of clapboard vinyl siding and all accessories

$15,500.00

Custom PVC trim work on front porch portico

$1,100.00
---
Total Price : $16,600.00

Free Consultation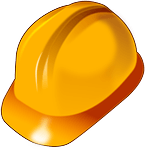 Ask the
Siding Guy