Affordable installation prices & costs from Western Exterior Home Remodeling Contractor Essex County in New Jersey.  NJ house renovation company serving Caldwell, Oranges, Fairfield, Millburn, Short Hills, Roseland, Livingston & the Garden State.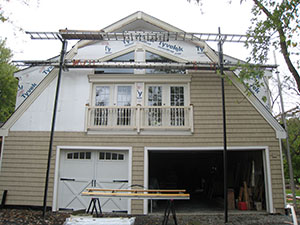 House Renovation Expert in Essex County, NJ
Your house looks better with Vinyl Siding, the #1 exterior for New Jersey Homeowners
– Affordable Pricing
– Iron Clad Warranty
– Free Professional Consultation
– Licensed & Insured
– Financing Available
– Detailed Written Report
Everything you need to get the best Siding Package is here
NJDiscountVinylSiding.com is the home website of Father and Sons Contracting.  The one stop source for all your siding and exterior remodeling.  Our free professional consultation provides the best and an affordable solution for your house.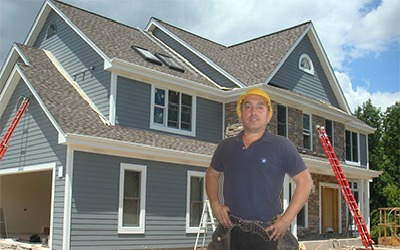 A detailed report with a complete scope of your remodeling project is provided.  We select the right siding material to beautify and properly insulate your house during the harsh Jersey winter.
Plus, you get one of the best warranties in the industry backed by a strong company.
"Trust us to install your siding for you and your family and we will complete it on schedule and within your budget "
Prior Planning is Crucial
Your house preparation is essential before any siding material is installed. These steps insure your strong warranty will last for many years to come.  Satisfied customers from Verona, Caldwell, West Orange, Nutley, Livingston, Short Hills, Glen Ridge and Fairfield.
Defects on wall are corrected and repaired first
Check for termite, ants and pest infestation
Any molding or water damage will be addressed
Loose or damaged exterior is screwed or replaced
Framing and structural damage is addressed
Exterior Home Remodeling Contractor Essex County
Speak to the Siding Expert:  973-487-3704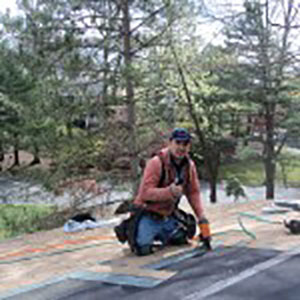 Thousands of homeowners trusted NJDiscountVinylSiding.com and hear what they love about.
Always the perfect fit for all your home remodeling needs
Exterior designs is our specialty, you will only deal with one company
Make an investment which pays you and your family real dividends
Trust in us & we'll complete your house on schedule and within budget
Did you know installing architectural stone veneers on the front of your house and siding on the rest, greatly  increases the market value.  A smart investment with an affordable price.
Our remodeling Services

Siding and Windows
Stucco and Cultured Stone
Roofing Replacement
Home Remodeling
Iron Clad Warranty
#1 best-selling veneer in New Jersey
The right company for you and your family
Free estimate   973-487-3704

Exterior Home Remodeling Contractor Essex County