Different Types of House Siding in New Jersey
Siding exterior veneer installation is our specialty.
Remodel your house at an affordable price with our custom service.
Trust us to install your siding for you and your family and we'll complete it on schedule and within your budget

Vinyl Siding is New Jersey's #1 choice for home exteriors. Beautify, weatherize and significantly increase the market value of your house with the siding experts.
Vinyl Siding ... You can't go wrong
There are a vast array of options for vinyl veneers. Quality colors, accessories and trimming from leading siding manufacturers. Look at the benefits.
Maintenance free, you never have to treat or paint again
#1 Exterior facade installed in New Jersey
Strong, durable and can withstand the harsh NJ weather for years to come
Most affordable of all exteriors plus it's beautiful and top quality material
Energy efficient and lowers your bills
---
Call for your Deluxe Siding Package Today!
An investment which pays you real dividends
---
The real look of wood cedar shakes and panels without the cracking and splitting or time consuming maintenance
Design versatility and options such as texture, color, shape & size
Class A fire rating and textures and colors do not easily warp or fade
Fiber cement cost less than natural stone or wood cedar shakes
It does not rot by water penetration or get succumbs to termite infestation
Has a rich and luxurious wood grain
If you have any concerns, don't worry, you'll get the best consultation for your house.
NJDiscountVinylSiding.com We make it happen!
---
Few things look more attractive than architectural stones on a house. Also, stone veneers on the front of your home and vinyl siding on the rest significantly increases your value at an affordable price
The look of natural stones without the high cost and consuming installation
?It can go over anything, exteriors, interior, fireplace, stairwells and chimneys
Does not require painting, coating or sealing after installation
It can be manufactured with a variety of different designs and colors
---
Stucco is one of the most durable yet fashionable choice a homeowner can make. Plus, stucco applied in the front of your house and vinyl siding on the remainder, greatly increases the value, while keeping your installation cost affordable.
Never needs to be painted, it's maintenance free and worry free for years to come
Mildew resistant, it will not flake or fall apart
Stucco adds beauty and thousands of dollars to the market value of your property
Stucco never goes out of style
---
If you want the real thing and are a purist, than wood siding is your answer. It's timeless beauty is undeniable
It's durable and can last for decades if treated on regular basis
Wood has warmth beauty and a natural appeal
It's tough and resistant
A large variety of styles and types are available to suit different tastes
---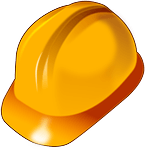 Talk to the siding expert
No obligations
973-487-3704